Simplify Your Teacher Life
Is writing time in your classroom a huge hassle?
Do your students dread writing?
You know writing should be a joy, but you just aren't sure how to make it engaging.
Maybe you're scrambling at the last minute to make plans.
Maybe you have plans but you can't find them in your computer or cloud drive.
If this sounds like you, then you're in the right place.
Your teaching life is about to change.
For the better.
Simplify Your Teacher Life and Find Your Joy in Teaching Again
In these courses you'll -
Discover how to use simple strategies to make teaching writing easy
Learn how to integrate learning across the curriculum so you never feel pressed for time in teaching
Organize your data and files so you can lower your stress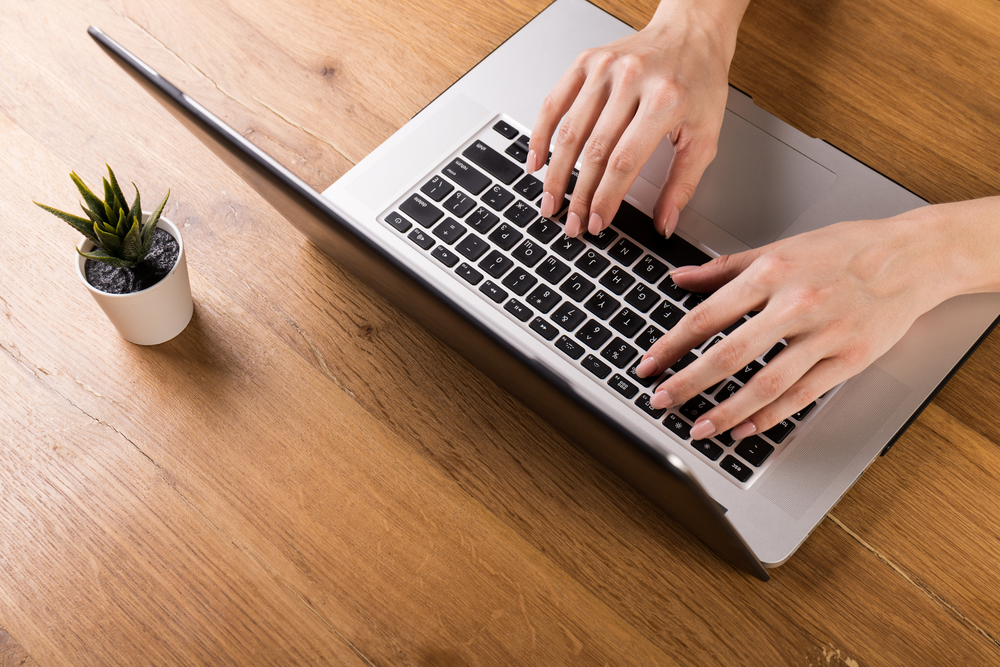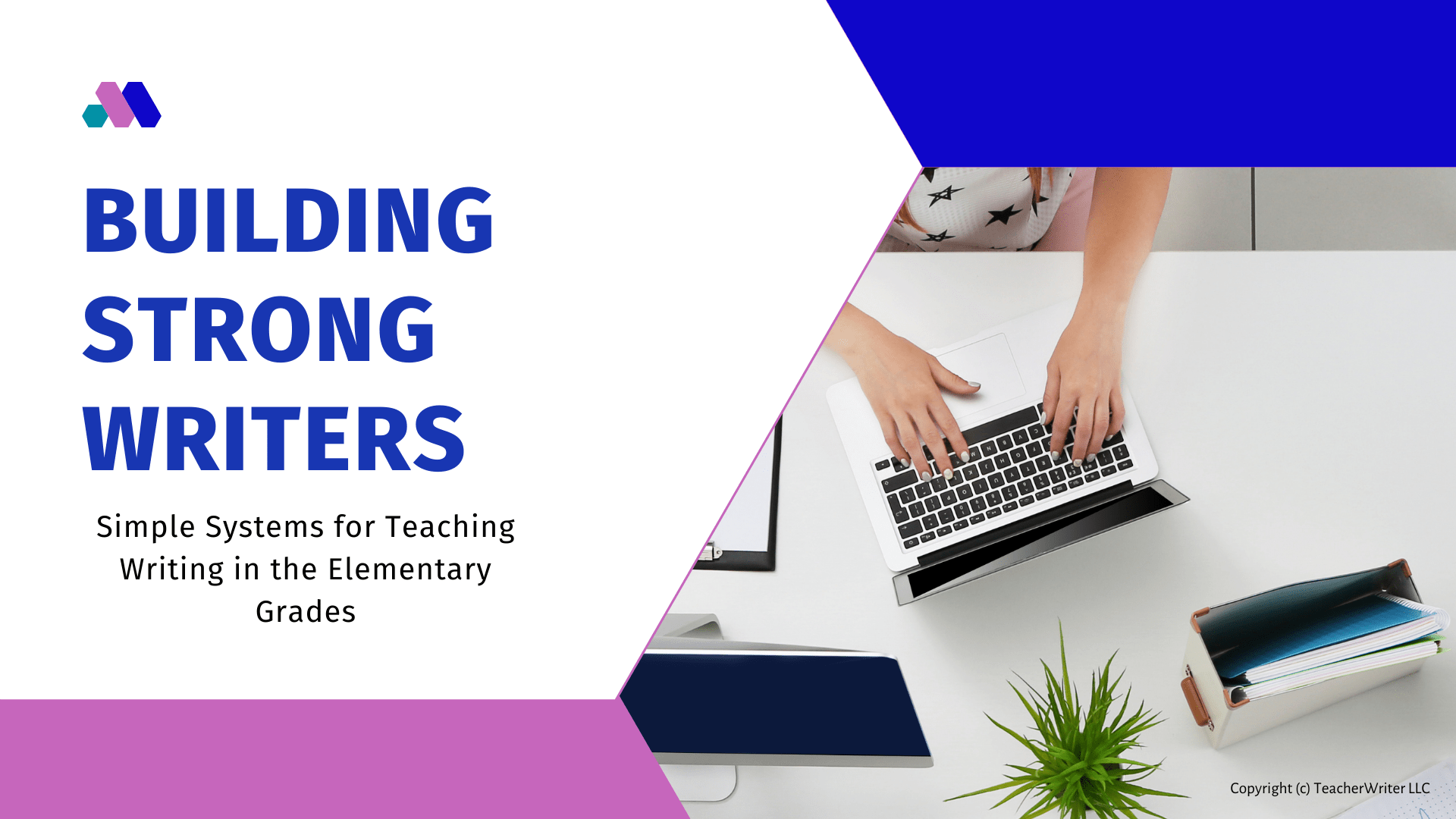 Simple Systems Make Daily Writing a Pleasure

This course is not a writing curriculum. It's a collection of simple habits and systems that will have your students wanting to write.
Click to learn more about how you can use this in your class!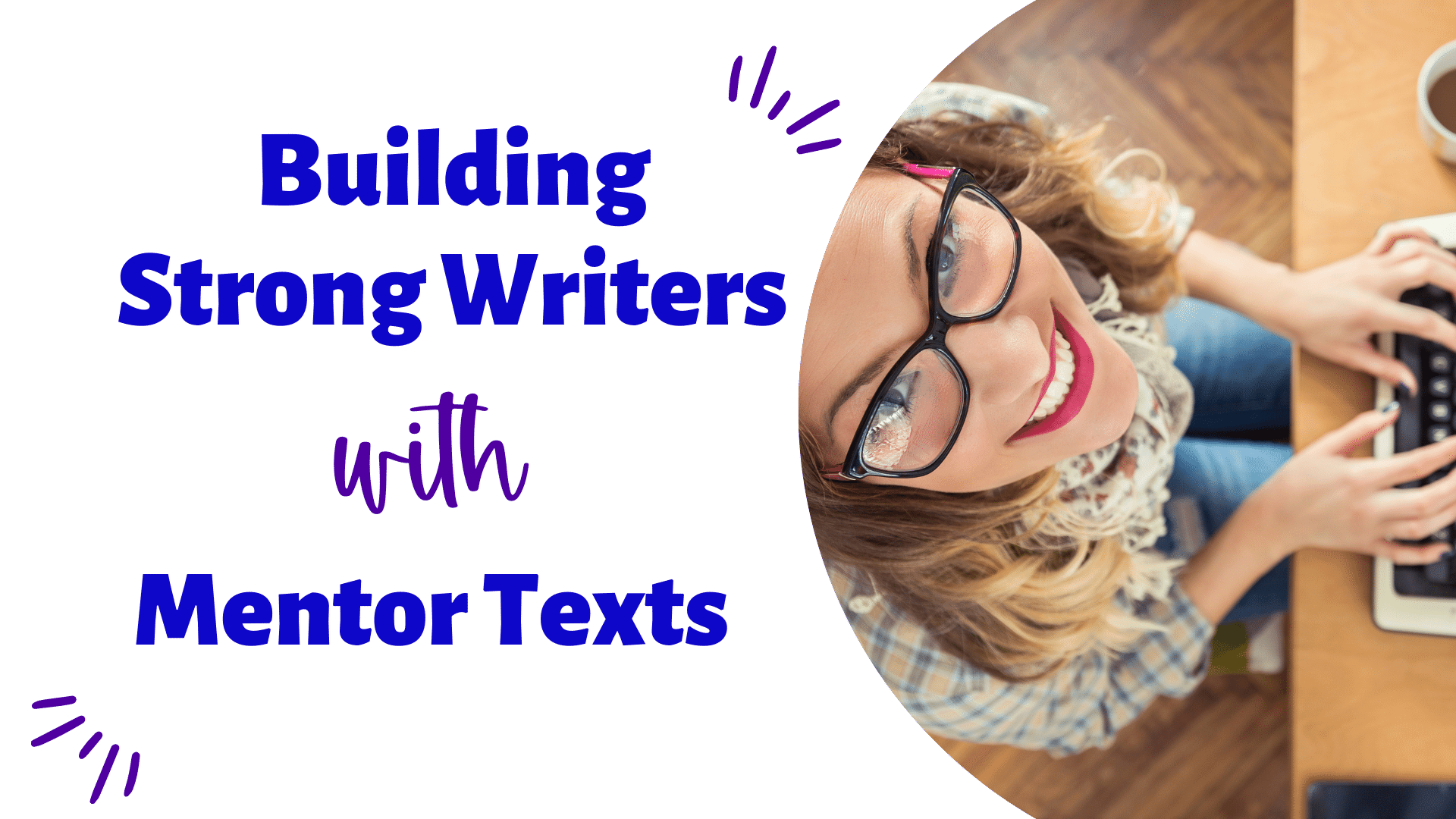 Use Mentor Texts to Teach Better Writing

This course based on research around using mentor texts while teaching. You'll get a system and routine you can use in your class right away.
Teach your students to write like the pros.


Featured Products
These self-paced courses are designed to save you time and increase your effectiveness in the classroom.
Click on any course to view the modules and preview the curriculum.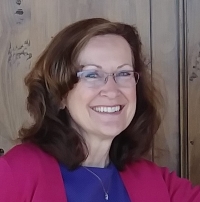 I'm the face behind TeacherWriter LLC.
I'm a teacher with 19 years of experience in the classroom. I'm also a writer with hundreds of articles and over a dozen books published.
I received the Yolo County Excellence in Education award two years in a row.
I served many years as a mentor teacher and a trainer of mentor teachers.
I worked on the district curriculum committee and served as Site Council President.

I spent four years as a contributing editor for an online information site about education and writing.
I'm happy to share my knowledge with you and to help you streamline your teaching workday so that you don't have to work 24/7.
I truly believe that every teacher deserves the weekend to relax!
Questions and Answers
How long do I have access to a course after I purchase it?
You have lifetime access as long as the TeacherWriter school is open.
Are there live meetings and classes?

These courses are 100% self-paced. You never have to worry about missing an online webinar...everything is recorded and available to you in the course curriculum.
Why is the price so low?
I believe in providing great value for your money. Teachers spend so much on their classrooms and extra instructional materials already. I want to give back to teachers by providing low-cost, effective courses and resources.

I'm not ready to purchase today. How can I enroll later, or when new courses or products are available?
Join the TeacherWriter email list to stay in touch and you'll always know when new courses or additions to courses are available. You can relax and enroll in any course whenever you're ready.

Check your inbox to confirm your subscription